Peter Rabbit's Personalised Little Book of Virtue
Peter Rabbit's Personalised Little Book of Virtue
£24.95
In Stock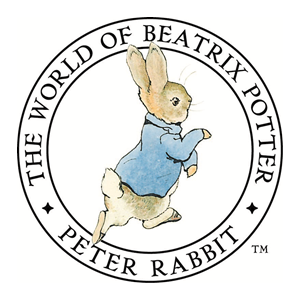 Peter Rabbit's Personalised Little Book of Virtue
Do you feel like your standards are slipping in life? Maybe the once moral high-road now feels like a beaten, stony track? Fear not. If you're looking for a reminder to once again hit those high moral standards you used to live by, we've got the perfect guide for you. Our Peter Rabbit's Personalised Little Book of Virtue will teach you all the things you need to know so you can return to being the high-standing citizen in society that you once were. Featuring witty anecdotes, advice to live by and knowledgeable tips from Peter Rabbit and friends, you'll discover a treasure trove of helpful hints and quips as the rascally Peter Rabbit, naughty Benjamin Bunny, graceful Mr. Jeremy Fisher, hard-working Mrs Tiggy-Winkle and wild Jemima Puddle Duck show you a better way to behave. Themes include 'moral ground', 'high sobriety', 'dinner dates', 'household hints' and 'common sense'.
The guide also includes excerpts from the Peter Rabbit book collection, with original illustrations by the well-known author herself, bringing the wonderful stories and the virtues they illustrate to life on the pages. Best of all, they'll love seeing their Name printed on the header of each page as well as on the front cover. What's more, a personal Message is included on the opening page – it's a present they'll cherish for a lifetime and makes a great gift for new babies, christenings or as a treasured family keepsake.
Personalisation
Personalise your Peter Rabbit book with Any Name of up to 12 characters and a Message of two lines, with up to 40 characters on each.
Information
Your Peter Rabbit book measures 20 x 20cm. Your choice of Name will be printed onto the front cover and on the header of each page, with your choice of Message printed on the inside page.
Please Note:
Presented in a beautiful Peter Rabbit Gift box
Accents, Symbols and punctuation in the Child's Name cannot be printed and should not be entered into the personalisation field.
Your text will be printed exactly as you have entered it, so please double check spelling, punctuation and capitalisation.
BEATRIX POTTER™ © Frederick Warne & Co., 2016. Frederick Warne & Co. is the owner of all rights, copyrights and trademarks in the Beatrix Potter character names and illustrations.